We Don't Just Advertise
We Track The Growth Of Your Business
We get busy, keep our head down, and get our work done but it is important to talk about certain successes that we are constantly generating. We will always continue to keep up with the latest updates and easy to understand case studies. The video case study below is from our CEO's latest appearance at the Musician Mastery Summit where he broke down how our agency approaches influencer campaigns, how we deploy them and how we track them. You can check out additional case studies below the video by scrolling through the slider.
< Scroll from left to right to see examples of our work & case-studies from different platform >

Instagram Follower Campaign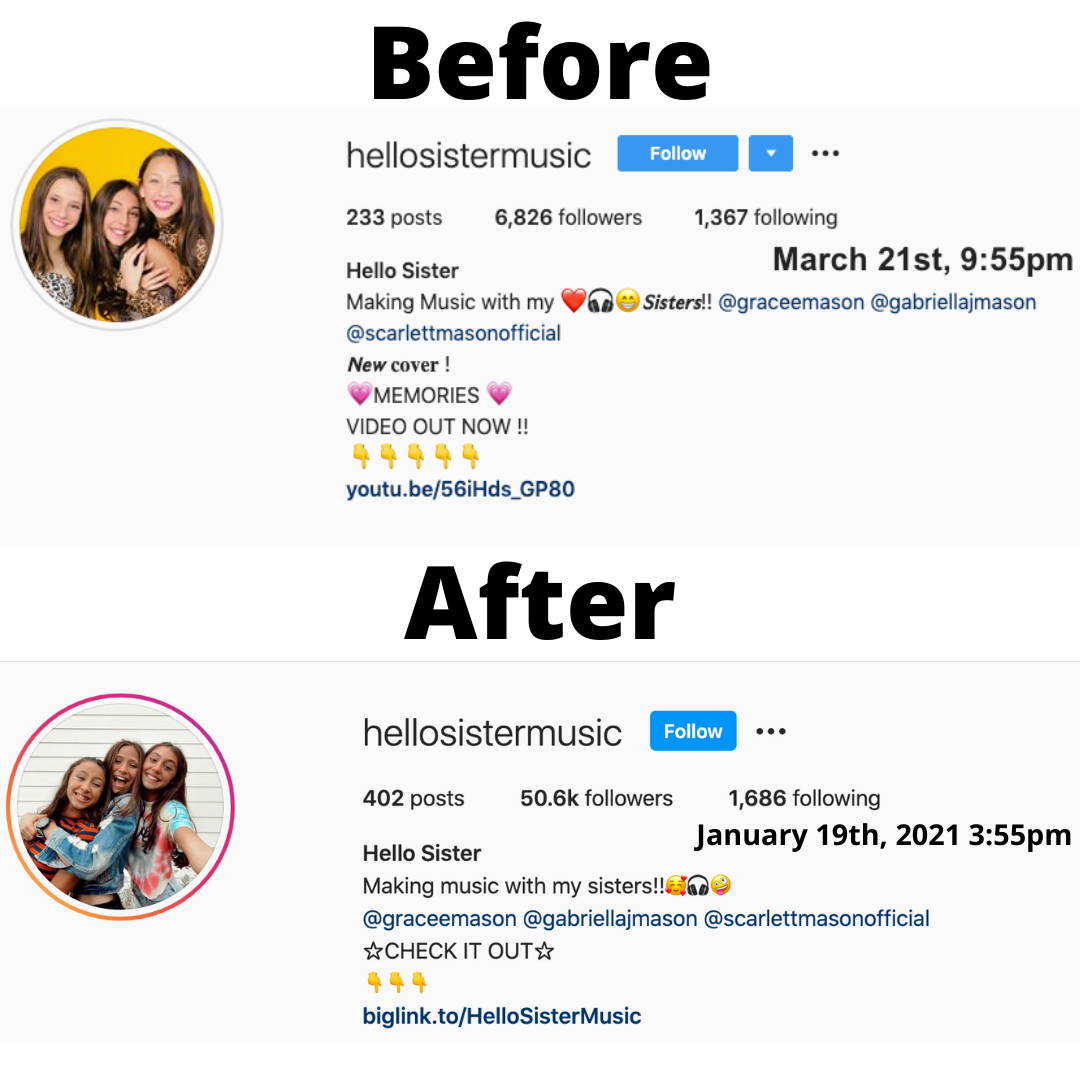 Challenge: Hello Sister came to us with a need for immediate growth on their Instagram account, due to their single "Middle Schooler" being featured on Disney Channel. All eyes within the kids pop industry were on them.
Solution: We were able to create a custom campaign in order to build up the amount of organic followers dramatically.

Instagram Influencer Campaign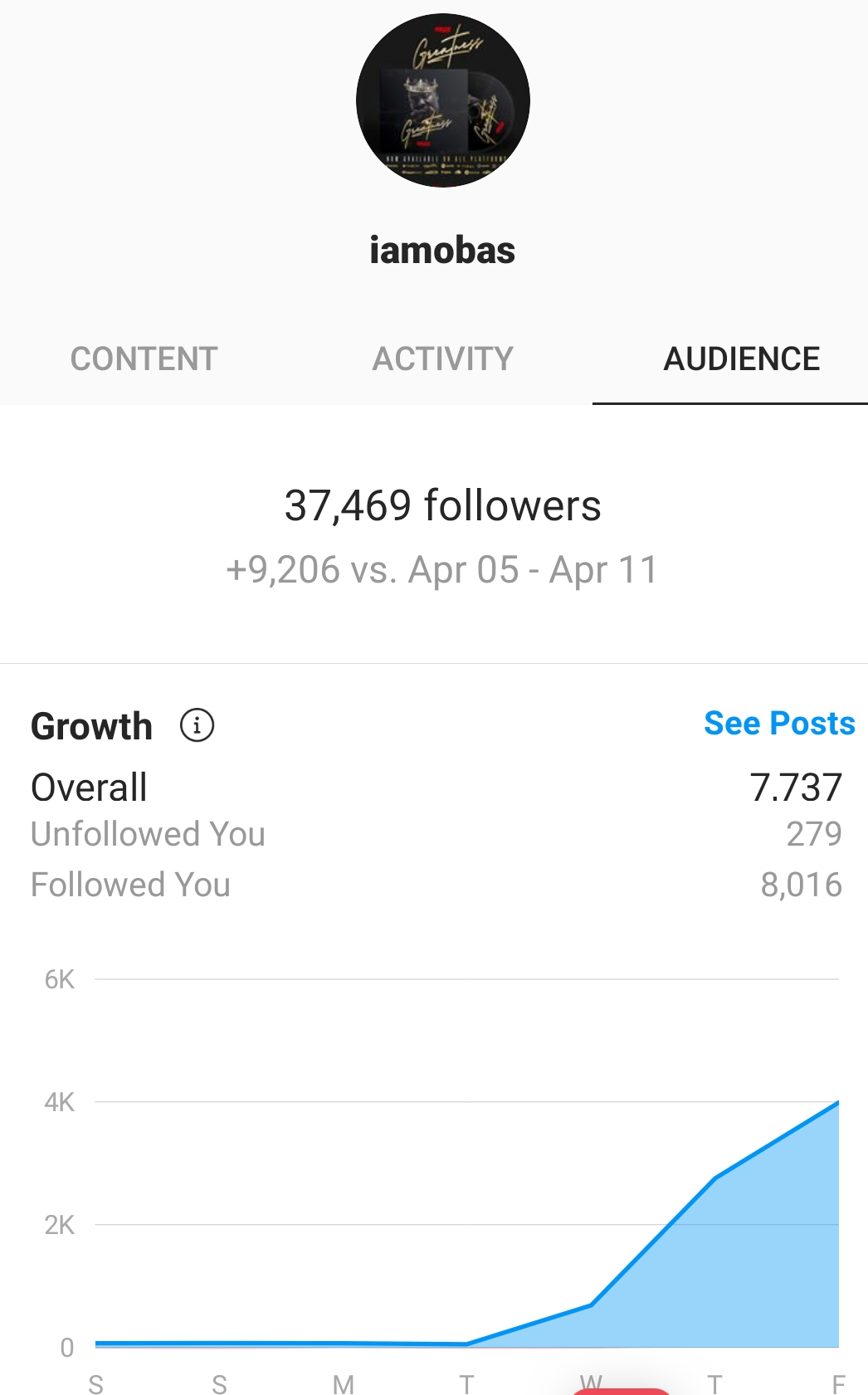 Problem: OBAS wanted to gain more female followers, that listened to Hip-Hop music, and who are in his target age range.

Solution: We were able to coordinate an influencer campaign with the help of Keisha Cole which netted OBAS over 12,000 new Instagram followers (Primarily women), which helped dramatically increase his engagement.

YouTube Trueview Campaign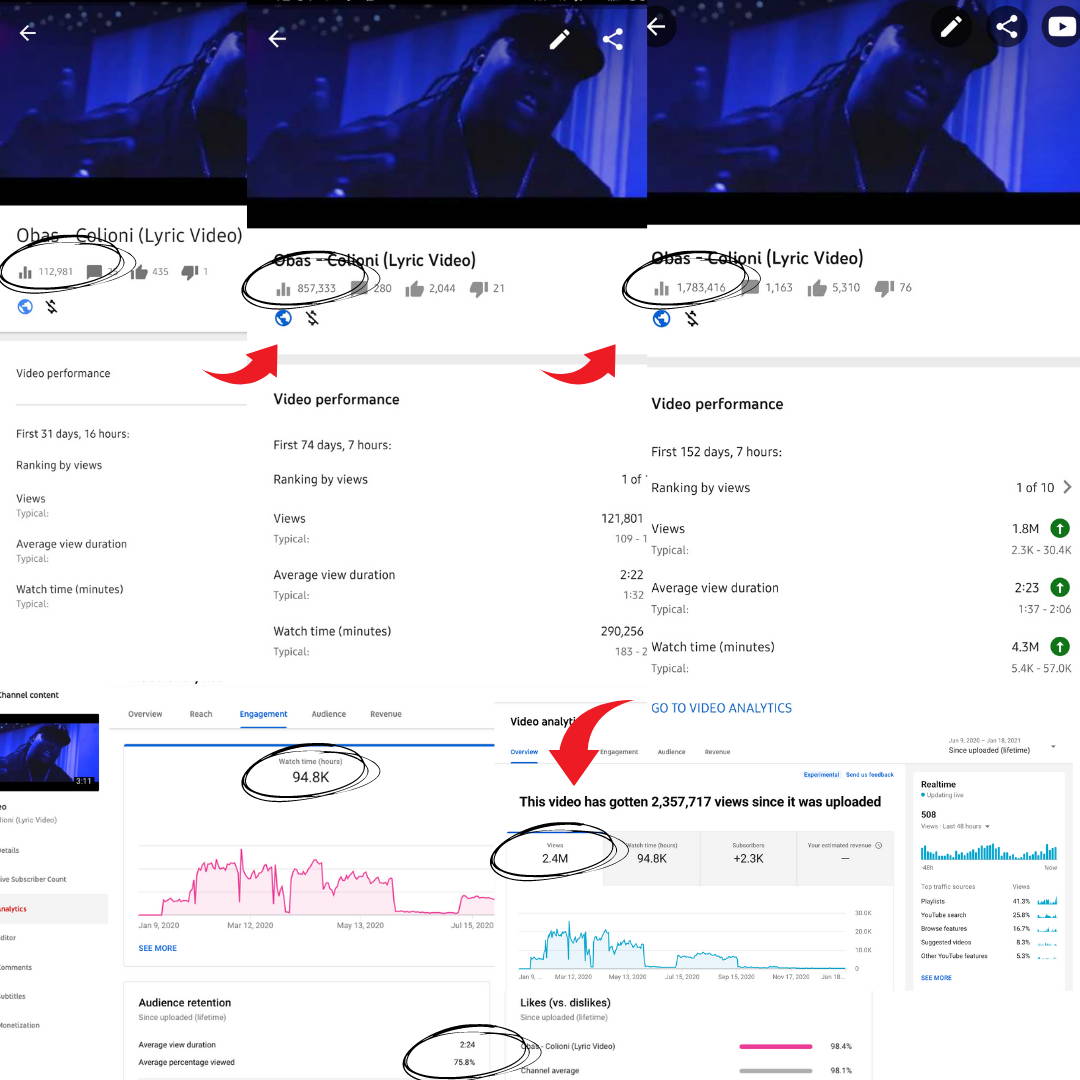 Problem: When OBAS Came To DSM, we identified a lot of fraudulent traffic on his YouTube channel. He was also unable to convert his listeners into followers.

Solution: Once we identified his core audience, we launched multiple campaigns using his most liked songs in order to scale "Colioni" 2.4 Million + Views. In Addition to building his subscriber base rapidly.
Key Metrics: Average Cost Per View (APV): $0.01
Key Metrics:Audience Retention Rate (ARR): 74%

Key Metrics: Monthly Subscriber Rate (MSR): 1000+ Subs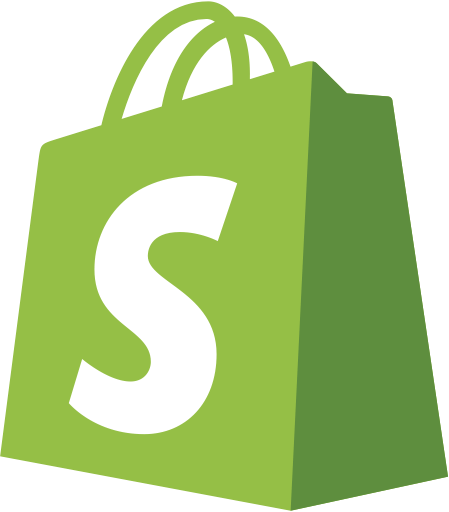 Shopify Cart Optimization
Problem: China Mac came to DSM with a Shopify Store that was already created and was making sales, however, he did not have the proper resources in play to catch those abandoned carts as well as a follow up system to incentivize customers to come back and buy.

Solution: We were able to get the proper resources onto his site to help bring users who abandoned their cart back to the site to convert. We also added an upsell funnel so he could capitalize on his already loyal fanbase and offer them more value. Additionally, we added an email collection pop up that offers discount codes as well as a countdown timer to increase urgency of sales.
Key Metrics: 1.58% Online Store Conversion Rate vs. 0.89% Previous Month
Key Metrics:Returning Customer Rate: 4.48% vs. 3.33% Previous Month

Key Metrics: Total Sales: $3881.46 vs. $1877.29 Previous Month